The Company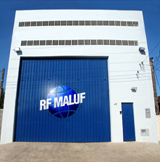 RF Maluf is a Waste Management Company established within the current concepts of quality and customer satisfaction, making it prominent in the sector in which it operates.
Focused on the perspective of preserving the environment through hard work and dedication of its leaders and employees, RF Maluf is currently in a place of prominence in the ranking of the best companies in this sector.
The Company's Vision
To be a benchmark for innovation and differentiation in environmental solution, spreading the culture and practice of sustainability.
The Company's Mission
Our mission is to provide creative and technical solutions for waste management in different environments. We offer not only services of excellent quality, but also competitive prices.
The Company's Values
Respect for the customer.
Transparent objectives.
Use of empathy to act fairly.
We always keep the harmony and customer's satisfaction.
Quality Policy
We design and implement solutions with expertise, flexibility and commitment to quality, ensuring customer satisfaction and excellence in care.